Pull everything out of the box.
Connect the power supply to AC power plug and the other end to DC plug on the back of the firewall.

Plug the 0/WAN port into your internet connection. Plug the 1/LAN port into your computer. You will configure your network adapter with a DHCP configuration.

Power up the firewall by turning the switch on. Located on the back.
When the firewall boots up, your computer should obtain a DHCP address.
IP:                        10.0.1.2
Subnet Mask:    255.255.255.0
Gateway:            10.0.1.1
Once this is complete, you will be able to manage the firebox by entering the following URL into your browser…
Default credentials are…
admin
readwrite
Click Log In to access the web GUI.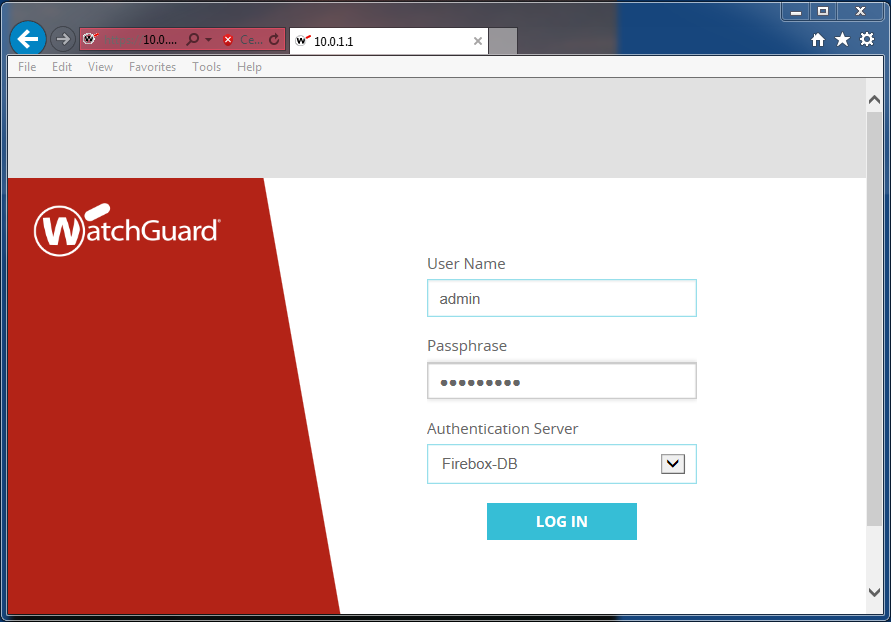 Create a new configuration. Accept the License Agreement. Click Next.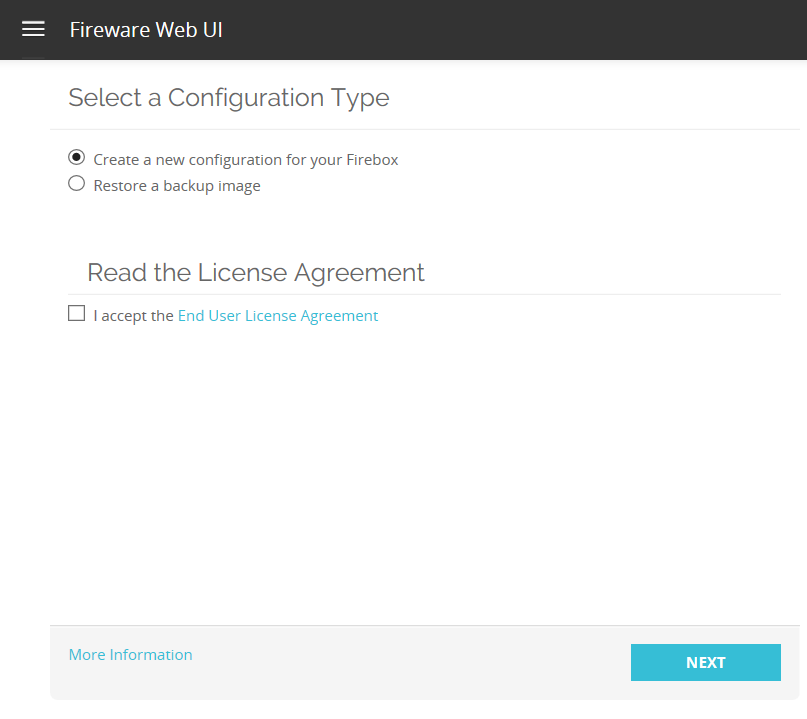 The WAN interface might automatically connect with a DHCP address. If this is how your network will be configured, press Next. I will assign a static public IP in this case.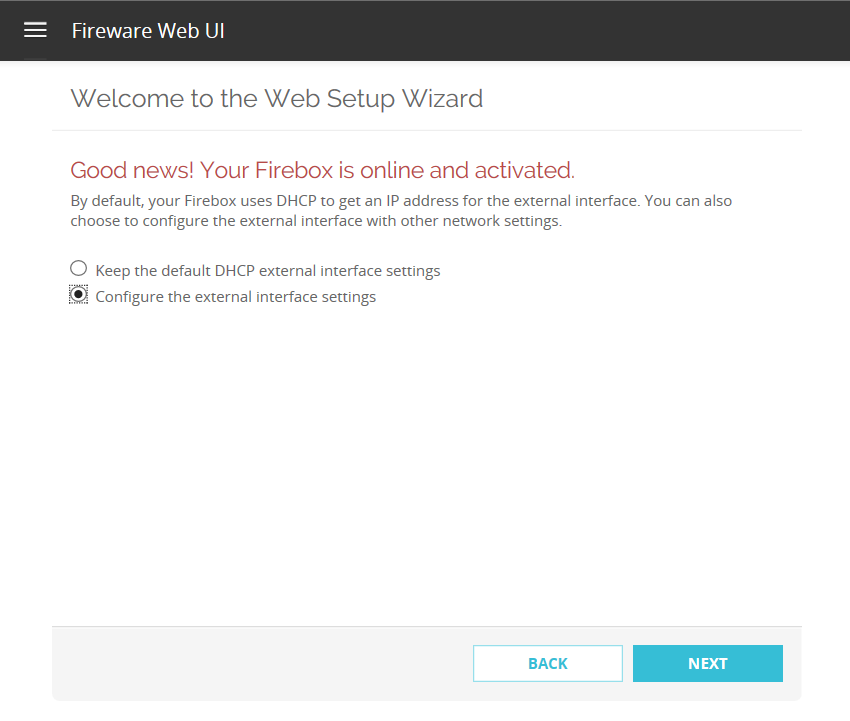 Click the Static radio button. Click Next.
Enter the Static IP information. Click Next.